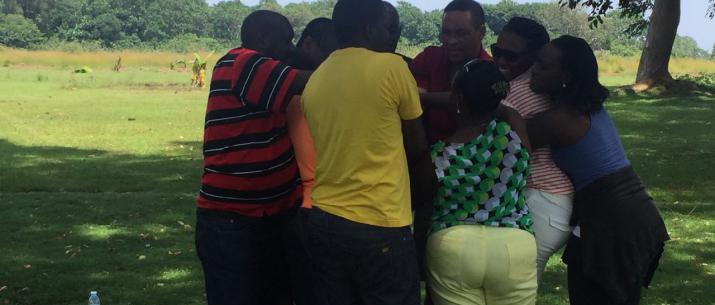 The aim is to provide a stimulating and focused event that challenges conventional thinking and behavior in order to develop your organisation.
The workshop has three principle objectives:
To provide an opportunity to learn more about Team Development and it's processes
To enable participants to design a strategy that integrates the learning and can be applied to their work environment
To provide a sense of fun, participation and community The Approach 
The nature of all Adrift Adventure Co. Outdoor Management Development (Teambuilding) Program is one of consultation and partnership. The sessions are highly participative and encourage delegate's involvement. The training is designed to encourage discussion and group work and will use a variety of approaches to achieve this;
Experiential learning
Whole brain learning
Body / Mind Connections
Emotional Intelligence 
The sessions will require appropriate casual clothing and sensible footwear. It is proposed that the session will be delivered in a relaxed and fun manner using interactive methods. Each session will build upon learning from previous sessions. Experiential exercises will be supported by short inputs and the transfer of learning will be encouraged.
Ask for details of how our programs can improve your organization